Winter. Beyond the changing of the weather when I think of winter I instantly think of the dryness that causes static cling, shocking yourself on the car door, and the inevitable dry skin and split ends to form at the ends of your hair. As a chronically dehydrated & dry person myself, I am constantly looking for ways to keep myself feeling plush, cushy, & moisturized during the colder months. Even now, I look down and I see how dry my hands are already becoming.
I've cultivated some of the best products I have found that keep me going during the winter months. With the help of an old friend, I am also bringing you some of the highest quality products in haircare. We will close out of some other miscellaneous things that help keep you hydrated beyond the typical creams.
Lips
I was at my wits' end with my dry lips. Nothing seemed to help. I had ALL the lip balms, salves, scrubs, you name it, I bought it and tried it. So, I did what any twenty- or thirty-something woman would do, I crowdsourced on my favorite social media platform. I got many suggestions, but this one stuck out because a) it was easily found both online and locally and b) it was CHEAP. Due to my history with lip balms, salves, etc. etc. I was skeptical so, the accessibility and price were key to my choice. In fact, I don't remember what the other suggestions were! This came and instantly, I saw the magic. It's both gentle & tough enough to get rid of the dead skin while leaving my lips feeling moisturized. This exfoliator is a combination of sugar scrub & chapstick. It's also plenty thick without leaving you feeling like you have hunks of oil sitting on your lips. It's now a staple in my purse so that I can have it with me at all times. AT ALL TIMES!
The Laneige Lip Sleeping Mask is something I have found to be very helpful when used consecutively. Don't expect much if you use it one night and not the next. The consistency is like Aquaphor and it comes with a cute, little applicator which is helpful for before bed application. There's a slightly sweet taste to the lip mask that I appreciate. It's not too sweet & on the other hand it doesn't taste medicinal.
Skin/Nails
Aquaphor Advanced Healing (No Touch) Healing Ointment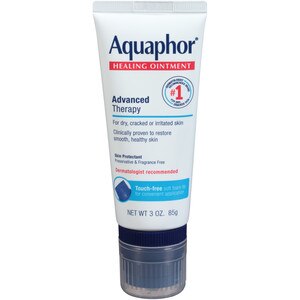 Yes, yes. We have all heard of Aquaphor and for a good reason. This is a tried and true product. It's used from babies to preteens, to adults and beyond. It has multiple uses. If I have irritated skin during the summer (yes, chaffing happens to the best of us), I slather that on. A rough patch of skin? Slap this stuff on. Cuticles looking a little dry between manicures? I see results within a few hours. It's a miracle salve. Aquaphor is your friend! However, the reason I am adding this to the list is not for the formula itself, but the packaging. This specific packaging is "no touch." You can kind of see it in the picture above, but it has a foam applicator so you can buy this version and slather it on your heels before putting some socks. You can lather it on to dry elbows or dry patches of skin all without having to "messy" up your hands.
A combination of olive, almond, grapeseed, and lavender oils this moisturizing oil can be used on any part of your body. The reviews give claim that it helps lighten dark spots, help the driest of areas, and heal the scalp with ease. I personally use it on my face. I never thought to use it on my cuticles, but that is probably my next step because my poor cuticles can use all the help they can get! This oil smells exactly like lavender essential oils so it can be used at bedtime to soothe you, your partner, or your children. It's extremely gentle and when I wake up in the morning my face looks fuller and brighter!
Soap & Glory Smoothie Star Body Butter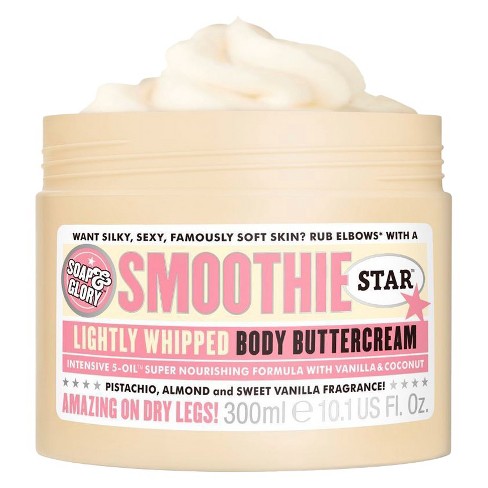 I received this as a Christmas gift from a parent at school. I immediately loved it for its incredible smell. The label says that the scent is a combination of pistachio and almond. Beyond the smell, this body buttercream is incredibly thick and moisturizing. I love the packaging because it is easy to dip your hand in and take out just the right amount you need. I have used this all over my body, but it is particularly great for slathering on your feet & pulling a pair of socks on for intense moisture. Cracked heels… goodbye!
Hair
I went straight a source of knowledge on all things hair to bring you some of the best things you can do for your hair this winter. Lindsay (@linds.lo1) consulted with me on this one. She is a colorist passionate about beautiful hair and color. I, admittedly, have so much to learn when it comes to hair care.
First, Lindsay explains that we need to know our hair type (thick, thin, curly, etc.) before diving into these products. She told me it's best to start with your hairstylist because they will know your hair best, especially if you have chemically treated hair. You also have to be willing to experiment with the amount of product you use in your hair. If your hair appears greasy after an application of bonding oil or a hair washing session, you may need to adjust the amount of, how you apply or the frequency you use a product. Do not give up on these products, they're truly the best and very high quality they just require some car. Between scalp and growth issues, split ends, and the endless streams of products hair can be incredibly frustrating.
"Start with the foundation," Lindsay says, "shampoo and conditioner."
Olaplex No. 4 Bond Maintenence Shampoo and No. 5 Bond Conditioner
Lindsay describes this as a wildly hydrating shampoo and the conditioner is heavy so keep that in mind if you have fine hair. Again, be willing to experiment. However, with it being such a hydrating shampoo, it is surely perfect for fall and winter when the air is dry. Lindsay says with her fine hair that she gets two wears out of one wash of these. Aka do not lather, rinse, repeat & certainly not every day.
Because these shampoos can be extremely heavy and cause build up within the hair follicle and the scalp, Lindsay recommends a detox wash before shampooing. She also says to emulsify this detox wash before applying to damp hair. Clean scalp, clean slate.
Smooth.Again fights frizz and helps style your hair. This product should be treated as a treatment for your hair. Again, playing around with it is key. Lindsay describes it as "smooth and buttery" (sounds delightful!) and geared toward coarse or textured hair.
Kevin Murphy Hydrate-Me.Masque
Another treatment from Kevin Murphy that Lindsay recommends is this hydrating mask. This mask is one that all hair types can appreciate. However, if it feels too heavy, Lindsay recommends using Kevin Murphy's Angel.Wash.
If you choose one product off of this hair care list, this would be it. It not only conditions and fights frizz, but protects hair up to 450 degrees from use of your tools. Lindsay recommends using this in combination with Olaplex No. 6 Bond Styling Cream. Remember, these are heavy &, therefore, require you to play around with them to find what works for you!
Miscellaneous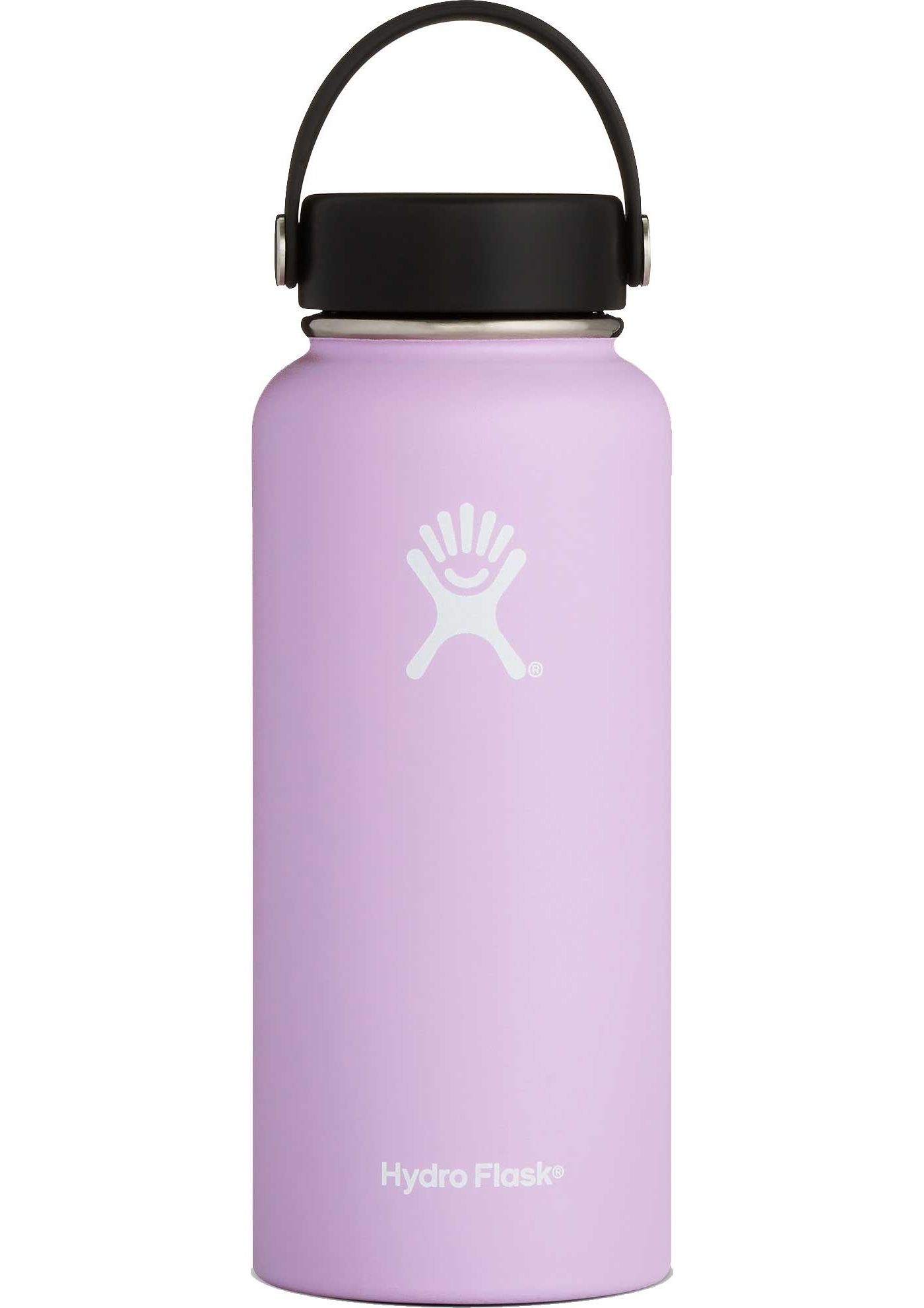 As much as I hate drinking water, my Hydro Flask makes it slightly easier to get some of my water in for the day. I know they're popular with your favorite VSCO Girl, but I will say they live up to the hype. We have several different sizes that we have had for a few years now. B uses them for his homebrews and I primarily use them for water. Needless to say, we need to drink water to stay hydrated and keep our skin, hair, and nails looking their best. Why not drink it out of something cute & colorful?
Choose which brand you will, but a humidifier is absolutely necessary for winter. Some houses have them built in, but even with a built in humidifier, I highly recommend adding one to your bedroom. The second we turn on our heat consistently, I have our humidifier going. Not only will it help your skin, nails, and hair, but your nasal passages will thank you as well. One word of advice, these need to be cleaned very regularly… like check every few days or so. I also recommend running a mixture of vinegar & water through a whole cycle before adding your normal water. Why? The vinegar seriously cuts down on the amount of mold that ultimately (yes, it happens to every machine) will build up in your humidifier. This is why it is necessary to clean your humidifier every week.
Your Favorite Tea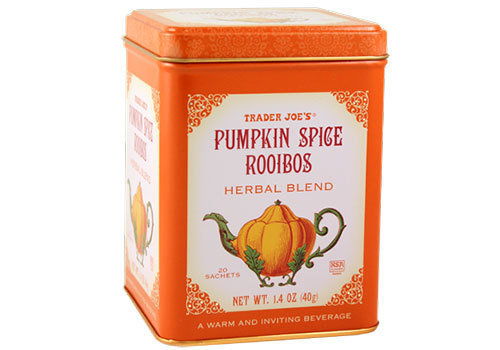 Getting water in is a challenge for most of us, and honestly, the claims about how much fluid we need each day have been drastically overestimated. I am a fan of following your own body cues:
Am I thirsty?
Have I gone to the bathroom enough today?
Checking in on the color of your urine
How dry your lips and skin feel/look
If you are trying to get more fluid in, I have great news for you… your cup of coffee and your multiple cups of tea absolutely count toward those goals. So this winter, stock up on your favorite tea & chug! My personal favorite is the Pumpkin Rooibos Tea from Trader Joe's. Drinking something you actually like will not only help you hydrate but will make the process more fun.
We can add all the creams, salves, and products to the outside of our bodies, but realistically we need to be consuming foods and drinks that support the inside. While getting your oils is best from your food sources, sometimes we need to supplement. First, try consuming more fatty fish like salmon a few times a week. If you're just not into fish or aren't consuming enough fish, a high-quality fish oil supplement will help! Not only will your skin, hair & nails be benefitting from this supplement, but your brain will also too. Fish oil touts benefits for your skin, heart, brain, and joints.
I hope you found some incredible new products to try this winter. Let me know in the comments below which products you already love, which product should be on this list, and if you are going to try any of these!
Hugs & high fives,
Red